Once again, I'm spending this Valentine's Day here in New England as a single woman. And that's fine by me!! Though I do love to travel and I have dreamt about where I would want to go with the future love of my life. Before I get into those dreams, let me tell you what I'm actually doing tonight.
I asked my best friend Raen to be my Valentine and she [obviously] said yes 😉 so we will be celebrating with locally made tea and poetry at a community event in New Bedford, MA. I'll let you in on a little secret… I wrote her a love poem and will be reading it in front of the crowd that shows up at "Commune-n-Tea". Eeeek! I am excitedly nervous, as I have been wanting to read a poem of mine (not that I really write poetry) in front of a crowd for a few years now… and the opportunity has presented itself to me! I'm not one to love public speaking… I know I can do it, but wish me luck 😉
Alright, without further ado, here are my top 5 dream Valentine's Day vacay destinations:
Sicily, Italy – Oh yes. The island situated at the tip of the Italian boot. If I were to go do as the Sicilian lovers do, I would crack open a bottle of Champagne during a private boat cruise at sunset, hover around the snow capped Mount Etna [the local volcano] via helicopter, and walk the beautiful streets of Taormina enjoying the architecture, art, food, and the culture. Luckily, I don't think it gets very cold at sea level in the winter months.
South Africa – Surprisingly romantic, South Africa boasts many getaway locations for romantic relaxation and adventure. I would choose to inhabit the African Pride Mount Grace Country House & Spa, Magaliesberg. About an hour away from Johannesburg or Pretoria, adventure and culture is just around the corner. Spa day then African safari with my love? Yes please!
Kauai, Hawaii, USA – Forever a dream destination of mine… Kauai is Hawaii's least developed island, therefore it's a perfectly peaceful getaway spot for lovers. Lots of hikes along lush mountains and waterfalls would be my activity of choice, besides chillin on the beach sipping pina coladas and eating mangos and papayas. My parents went to Hawaii on their honeymoon and included a helicopter ride around the islands. How romantic!
Japan – Japan is for lovers? Of course! Personally, I would like to postpone Valentine's Day to April and celebrate it with my birthday so that I can experience these freaking cherry blossoms! 😉 Kyoto is the perfect place to cherish your lover among the cherry blossoms. These trees having a short blooming cycle and are very symbolic in Japan. They remind us that life is short and time is precious. What better way to appreciate time together than a boat ride down the Okazaki Canal? Japan is full of opportunities to spiritually connect to each other, nature, and to higher sources.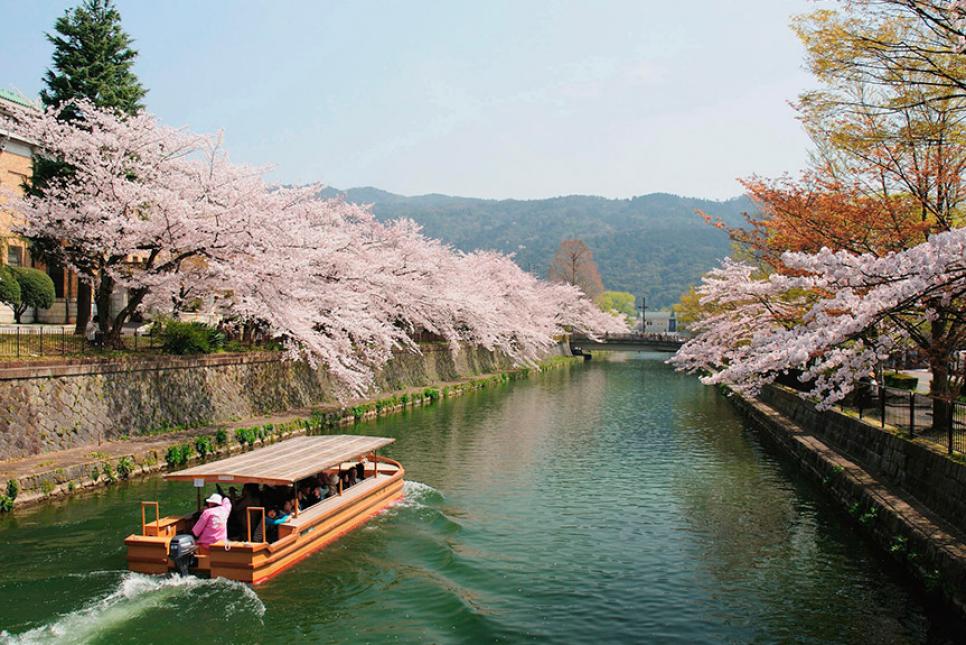 If I were to go in the winter, when Valentine's Day is actually celebrated, I would love to visit the Sagano Bamboo Forest. How calm and peaceful would that be?

Here are a few other Japanese winter spectacles:
Reykjavik [and surrounding areas], Iceland – Iceland has been on my radar for a long time. The mystical vibe it gives off intrigues me beyond belief. How lovely would it be to rent a small, cozy cabin and be able to snuggle up in a hot tub with some spiked hot cocoa while it snows… or while watching the Northern Lights. Iceland is the "land of fire and ice", with volcanoes, waterfalls, glaciers, hot springs. Renting a car and exploring the land, breathing in the crisp, fresh air would be incredible with my love by my side.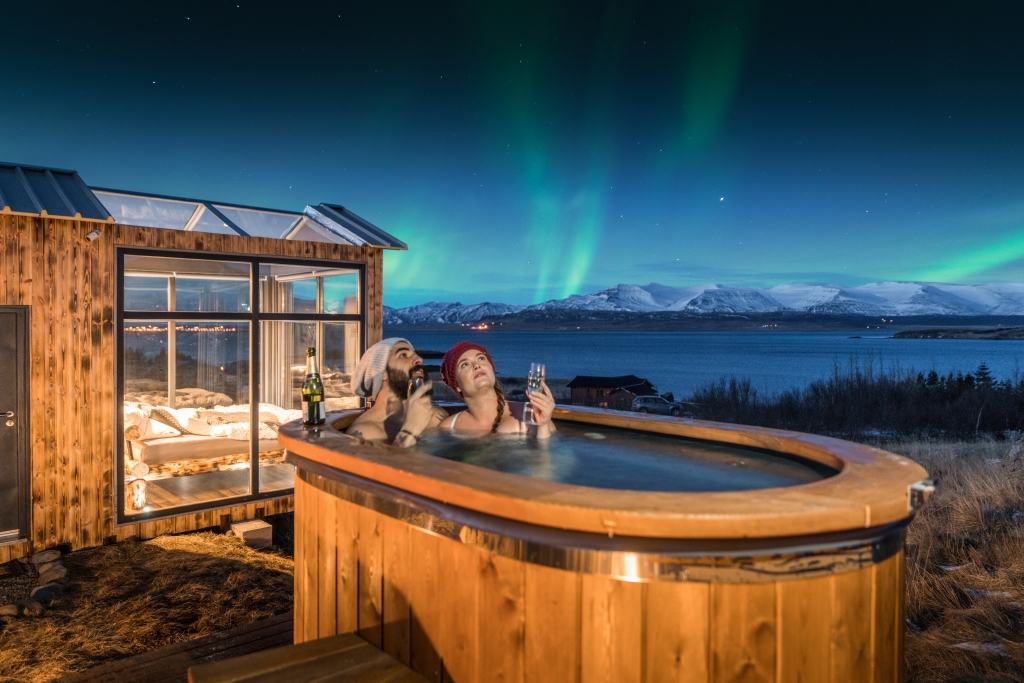 What are your Valentine's Day plans? Do you have a lover to share it with or are you choosing to make it a Love Yoself Day? 🙂 Whatever your plans are, I hope you are surrounded by love and peace.
xoxo K