I'll be the first to admit, when I first got into the world of makeup I didn't understand the point of setting sprays.  I just spent all this time on my makeup, why would I spray liquid on it? Seemed counter intuitive to me.  Additionally, I wasn't too keen on forking over the $30+ for something I was skeptical about.
Then about a year and a half ago my skin went a little crazy. I went from pretty normal to combination skin to super oily in the matter of a week.  Thankfully, my skin has since calmed down, but at the time that was a big problem.  I would wash my face and 30 minutes later I was an oil slick.  In addition to the oil, I developed some acne so I really wanted to be able to wear makeup. Problem was, one or two hours after putting on makeup, it began quite literally sliding down my face.
One day I was at Sephora during the VIB sale (when you get 20% off rarely discounted items!) and I picked up the Urban Decay De-Slick Setting Spray because it claimed to control oils throughout the day. The next day, I did my makeup as normal and then sprayed on the De-Slick spray. Oh boy, was I ever converted to setting sprays.  I was able to wear my makeup all day without it sliding off my face. By the end of the day, I was still really oily, but the difference that spray made was night and day.
My love for this setting spray ran so deep that I didn't even want to do my makeup if I didn't have the spray with me.  But then, almost as fast as my insanely oily skin came, it disappeared.  By this point, I had run out of the de-slick spray but decided against repurchasing it because my skin no longer needed it.  This time, I opted for the Urban Decay All Nighter Makeup Setting spray because I had loved my other Urban Decay setting spray so much.  I enjoyed this setting spray because I found it helped take the makeup-y look away from my makeup, but it wasn't the same love affair as with the de-slick.  Additionally, after using it for some time, I ended up finding it a bit too drying, especially around the ultra-dry skin around my eyes.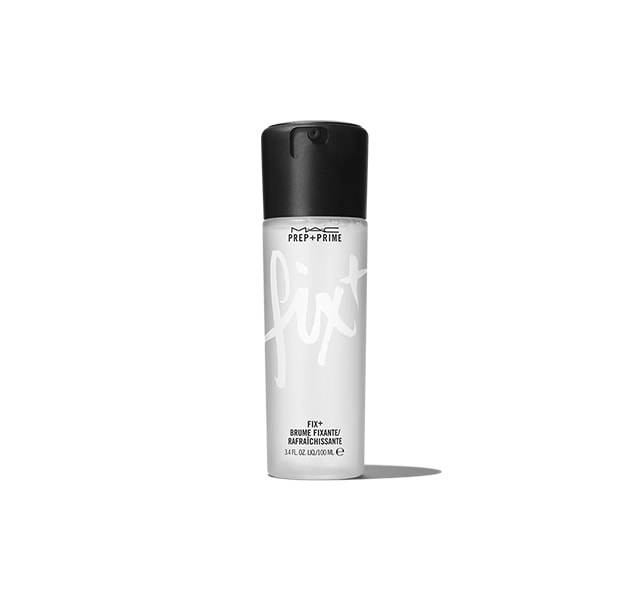 Because I ended up getting a bit bored with the matte-ness of the All Nighter Setting Spray, I decided to buy Mac Fix+ because it can be used as both a dewy setting spray or to wet eye shadows.  Overall, I liked Mac Fix+ because it wasn't drying but there was nothing really special about it.
Then, a few months ago I got some patch testing done for allergies and I found out I have an allergy to all fragrances (natural and synthetic).  Since reporting is not required for fragrances, I have no idea specifically what fragrance I am allergic to so I have to avoid it all.  Both the Urban Decay and the Mac Fix+ sprays unfortunately have fragrance in them so I had to stop using them.  I began the hunt for a setting spray without fragrance.  I did research online, went into drugstores, searched Ulta and Sephora, but couldn't find anything that would fit my needs.  So, I moved onto Amazon where I found a cheap, fragrance-free setting spray.
I ordered it, impatiently waited for it to arrive and once it did, I doused my face in it.  I'd still been using the other setting sprays with fragrance but I'd been avoiding my eyes and not dousing myself (bad, I know).  It felt amazing and my skin looked radiant.  The spray did an amazing job melding the powders into my skin.
Over the next few weeks, I kept looking in the mirror at the end of the day and thinking my makeup looked really good.  It looked fresh and almost exactly how it looked at the beginning of the day when I first put it on.  It took me a few times to realize the setting spray was the culprit.  None of the other setting sprays had ever left my makeup looking so flawless at the end of the day.
Overall, I'd recommend (and do recommend) this setting spray to basically everyone who wears any type of makeup. It extends the wear of makeup and keeps it looking fresh.  My tips for applying setting spray are as follows:
Apply all your makeup as normal except mascara.
Spray the setting spray all over your face, making sure to get all areas, but be careful not to over-soak your face!
Let the setting spray dry and try not to move your face, otherwise your makeup may sink into fine lines and stay there.
Curl your lashes if necessary and add mascara. Now you're done!
You can find this magical setting spray on Amazon